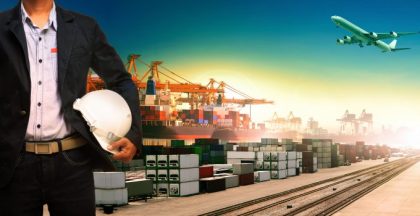 United becomes first US carrier to lease and transport SkyCell temperature-controlled containers
United Cargo today announced it will enhance its TempControl service by becoming the first US carrier to lease and transport temperature-sensitive containers manufactured by SkyCell.
The post
Read more...
---
Beluga whales safely land in Iceland
Wednesday 19th June: Two former captive whales, Little Grey and Little White, have safely touched down in Iceland following a 6,000 mile flight from China. The pair now face the final stage of their journey by truck and ferry to the world's first open water sanctuary for beluga whales.
The post
Read more...
---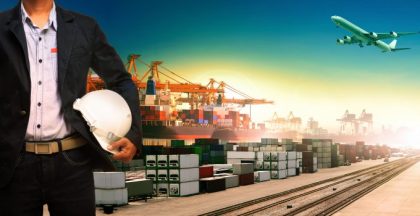 Xeneta and Catapult to unlock new depth of freight rate decision making with unique collaboration
Press Release
Xeneta, the world's leading provider of up to the minute ocean freight rate intelligence, and Catapult, a pioneer in rate and contract management software, have announced a collaboration that will provide "game changing benefits" for users of their platforms. The new agreement allows Catapult customers – freight forwarders and NVOCCs (non-vessel-operating common carrier community members) – to access Xeneta data in their existing software workflow, comparing the very latest ...
The post
Read more...
---
Containerships introduces its second LNG-powered ship
Containerships, an expert in Intra-Europe and a subsidiary of the CMA CGM Group, a world leader in shipping and logistics, is pleased to announce it took delivery of its second container ship powered by liquefied natural gas (LNG), the CONTAINERSHIPS POLAR.
The post
Read more...
---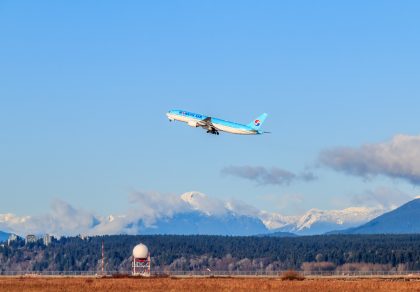 Korean Air awards ULD management agreement to Unilode
Korean Air, one of the world's leading airlines and a founding member of SkyTeam, has awarded the management of its entire fleet of more than 16,000 containers and pallets to Unilode Aviation Solutions, the leading global provider of outsourced Unit Load Device (ULD) management and repair solutions, for a five-year term.
The post
Read more...
---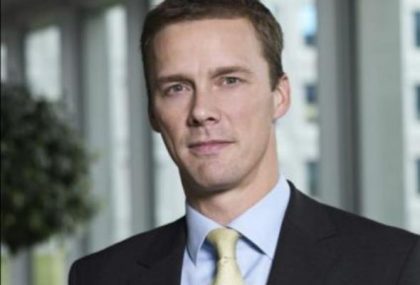 First common digital standards for container shipping on the starting blocks
The first common digital standards for the container shipping industry are expected to be proposed this year, according to the newly appointed chief executive of the Digital Container Shipping Association.
Speaking at this week's TOC Container Supply Chain event in Rotterdam, Thomas Bagge (pictured ) told delegates that members of the recently formed association would hold a general assembly to vote on the first proposed standards for the industry.
"Then comes the ...
The post
Read more...
---
Volga-Dnepr leaseback deal brings three new 777Fs, despite market turbulence
One year after Volga-Dnepr Group signed what many believed was, at best, an optimistic letter of intent with Boeing for 29 777 freighters for its Cargologicair arm, comes the news that three of the aircraft type will enter AirBridgeCargo's fleet next year. 
The carrier has entered a purchase and leaseback deal with Dubai Aerospace Enterprise (DAE) for three factory-fresh 777 freighters. 
As one source noted: "It's a standard way of doing things, negotiate with Boeing and then get ...
The post
Read more...
---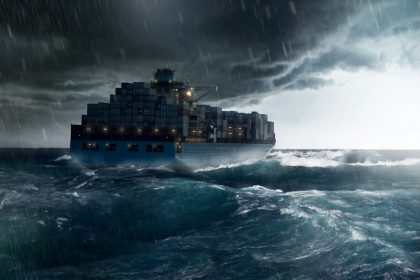 Impact of IMO 2020 will cause 'supply chain ripples for more than a year'
The path to complying with the IMO's 0.5% sulphur cap regulations on bunker fuel in six months' time will be "rocky" for carriers, and leave the maritime industry "shaken" according to new guidance. 
Several shippers and forwarding agents told The Loadstar at Multimodal in Birmingham yesterday they were more concerned about the potential negative impact of IMO 2020 on their supply chains, rather than the prospect of additional surcharges. 
One shipper said his main carrier from Asia had advised him ...
The post
Read more...
---
Dachser reinforces commitment to the UK with investment in new facilities
Dachser UK revenue climbed 9% over the 12 months of 2018, and while the start of 2019 has been equally strong, the company believes it could do more in the way of e-commerce.   
Managing director Mark Rollinson told The Loadstar, on the sidelines of Multimodal in Birmingham this week, that while the profit line had slightly dipped compared with 2017, last year had been a strong one for business.  
He added: "The growth has continued through into this year ...
The post
Read more...
---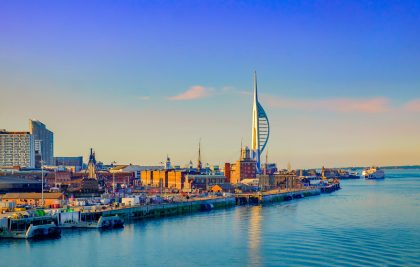 Portsmouth is a port looking to diversify as Brexit approaches
Brexit continues to cloud the UK, but amid the uncertainty Portico Shipping, which operates the port of Portsmouth, is looking to diversify operations.  
Until recently, the port's main business had been fruit, in particular bananas – it handles some 50% of the total consumed in the UK.   
"Thirty million bananas a week from the Caribbean, South Africa,and South America," operations director Steve Williams told The Loadstar on the sidelines of Multimodal this week.  
"Until 16 months ago, our containerised business was ...
The post
Read more...
---