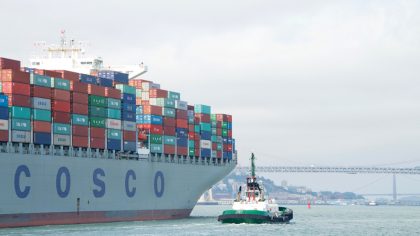 Asia-US spot rates pushed to new highs, despite warnings from China and FMC
Container spot rates from Asia to the US, including space guarantees and equipment priority fees, have topped $4,000 per 40ft to the US west coast and $5,000 to the east coast.
Despite "guidance" by the Chinese Ministry of Transport and a warning by the US Federal Maritime Commission (FMC), several carriers have pushed ahead with their 15 September GRIs.
The FMC warned it may seek an injunction for a 'collusion' breach of ...
The post
Read more...
---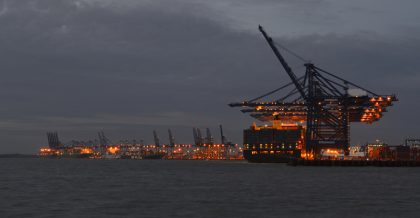 Chaos at port of Felixstowe worsens as carriers refuse return of empty boxes
UK forwarders and shippers who route cargo through the port of Felixstowe will be unable to return empty containers to the port until at least 23 September.
The UK's largest container port continues to grapple with crippling congestion.
Maersk told customers today it would "temporarily cease acceptance of empty container restitution at the port of Felixstowe".
But it added: "We will allow inland restitution of empty containers without penalty."
CMA CGM has also placed ...
The post
Read more...
---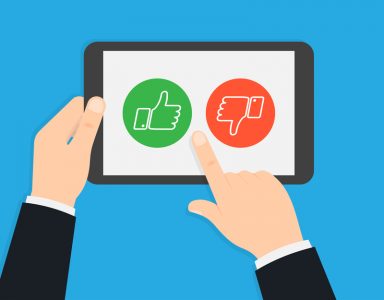 Menzies and Felixstowe: beset with problems, but with different responses
This week has been a tale of two companies, both under the cosh, facing severe congestion, unhappy customers, unreleased cargo and carrier switches.
But Menzies Aviation and Felixtowe port operator Hutchison have reacted in entirely different ways.
The Loadstar broke the story on Tuesday that Menzies was struggling at its Heathrow station, having taken on the handling for Qatar Airways while being hit simultaneously with surging volumes.
We had asked Menzies what was ...
The post
Read more...
---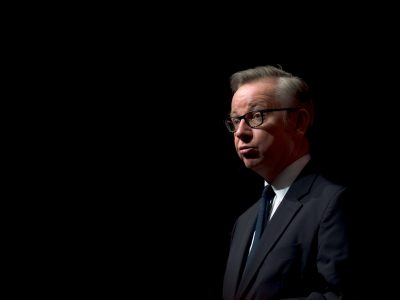 Brexit clarity meeting was 'just to cover political arses than get meaningful results'
Remember just two weeks ago, when eight UK logistics organisations, concerned over what will happen in January when the UK goes it alone, appealed to Brexit political boss Michael Gove for an urgent meeting?
Well, they've had it. And it was a complete waste of time, according to the Road Haulage Association's Richard Burnett.
Apparently, 'Govey' had tried to cut down on his work hours by incliuding a "wide range of stakeholders" ...
The post
Read more...
---
Revenues soar 40% and steer Volga-Dnepr Group into clearer skies
Volga-Dnepr is out of the woods of potential bankruptcy and is now sitting on a "huge pile of cash".
Yesterday it said its half-year revenues across the three airlines in the group, Volga-Dnepr, AirBridgeCargo (ABC) and Atran, was more than 40% up on a year ago.
The revenue increase comes despite a drop in tonnage – which the group claimed was 18% down in the wider market, while freight tonne km (FTK) ...
The post
Read more...
---
Maersk gets on board with CP Rail to move inland with new transload facility
As part of its "container supply chain integration" strategy, Maersk is building a transload and distribution facility in Vancouver with Canadian Pacific Rail (CP).
The aim is to speed up cargo flows through the Canadian port.
The 117,000sq ft facility will be built on CP's intermodal yard and enter service next year handling all commodities except reefer containers, said a Maersk spokesperson.
Maersk will be the exclusive user of the facility, which will ...
The post
Read more...
---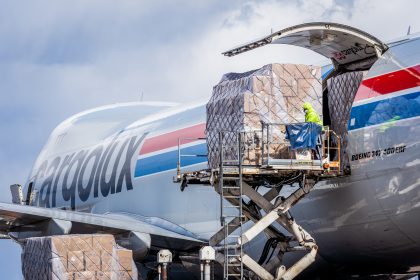 Cargolux adds Shenzhen to its global network
PRESS RELEASE Luxembourg, 18 September 2020 – Cargolux is pleased to announce the launch of a new frequency to Shenzhen, China. The weekly frequency is routed Luxembourg-Bangkok-Shenzhen before returning westbound to Luxembourg via Bangkok with an additional stopover in Budapest. Shenzhen (SZX) is Cargolux's 6th destination in mainland China, bolstering the company's position as a leading provider of air cargo services in the region.
The latest addition to Cargolux's extensive network is an opportunity for the airline ...
The post
Read more...
---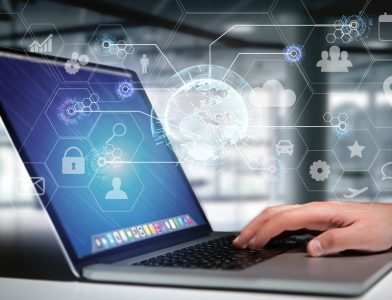 Mizzen and Maxamation launch Plimsoll.io after winning Ocean of Opportunities challenge
Mizzen Group is pleased to announce a partnership with Maxamation and the launch of their joint product Plimsoll.io, which allows shipping lines to profit from revenue management techniques used by airlines.
Plimsoll.io was built in response to Ocean Network Express's dynamic pricing challenge as part of the third Ocean of Opportunities (O3) global Shipping and Logistics innovation challenge
Plimsoll.io incorporates components used today by over 40 airlines in 27 countries with liner ...
The post
Read more...
---
KQ eyes increase in cargo to 20% of total business
A good article in Business Daily, outlining Kenya Airways' plans to boost its cargo operations. Given the current market, it won't be the only passenger airline looking to do the same. But it does make you recall the endless cycles of capacity in past years in cargo. One carrier would suddenly find a rich seam of business, only to be swiftly followed by a load more chasing the same tonnage, ...
The post
Read more...
---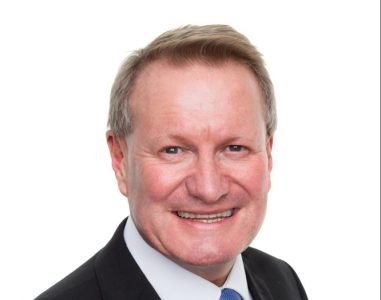 Eion McGettigan is appointed the new CEO at port of Cork
Port of Cork has appointed Eoin McGettigan (pictured above) as its new chief executive, after Brendan Keating retired recently after 18 years at the helm.
Chairman John Mullins said: "Brendan has seen the port's strategic development plan fully recognised: the acquisition of Belvelly Port Facility (formerly Marino Point); the Inner Harbour Development at Bantry Bay Port Company; the marked increase in cruise business; and the commencement of construction of the €86m ...
The post
Read more...
---