MW: Iran seizes British-flagged oil tanker — here's what you need to know about the Strait of Hormuz
MARKETWATCH reports: "A narrow waterway in the Middle East that marks the most sensitive transportation choke point for global oil supplies remained in focus Friday after Iran's Islamic Revolutionary Guard said it seized a British-flagged tanker in the Strait of Hormuz, and another vessel lost contact with its owners and was reported to have abruptly changed course for Iran."
Please click here to read the full story.
The post
Read more...
---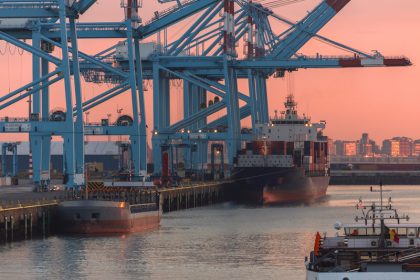 Still no sign of a peak season, and volatile fuel prices add to the pressure on carriers
Deepsea container shipping freight rates on the Asia-Europe trades this week again showed that the peak season has yet to materialise, with price quotes for next week showing more marginal declines.
According to today's Shanghai Containerised Freight Index (SCFI), which records a sample of freight rate quotes for the following week, the all-in spot rate for China-North Europe is set to decline 0.6%, to $672 per teu, and for China-Mediterranean ports ...
The post
Read more...
---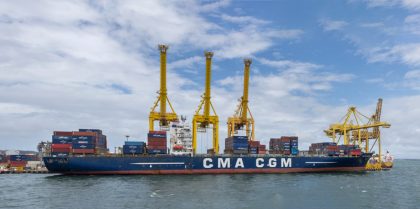 DP World Australia to axe 200 more stevedore jobs in prolonged row with union
DP World Australia (DPWA) is to axe 200 dock workers, blaming volume losses since September.
Yesterday's announcement came amid a second bout of industrial action at the port operator's Sydney, Melbourne, Brisbane and Fremantle terminals, which it said had impacted the entire supply chain, causing delays and additional costs for cargo owners and shipping lines.
"Four vessels have been redirected to other stevedores to mitigate delays, and we estimate 40 vessels and ...
The post
Read more...
---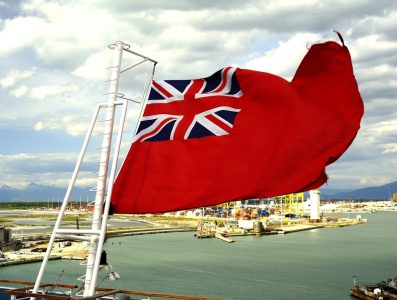 Uncertainty over Brexit driving shipowners to run down the UK flag
Uncertainty around Brexit may be making its mark, but the loss of vessels this year from the UK Ship Register may also be due to the requirement for vessel operators to comply with EU maritime regulations.
According to figures from vesselsvalue.com (VV) obtained by The Loadstar, 234 vessels have reflagged from the UK since the start of the year, including 53 containerships.
Chief operating officer at VV Adrian Economakis told The Loadstar this ...
The post
Read more...
---
Panalpina warns of higher charges to come as first-half profit dips
Panalpina has blamed US-China trade tension and market uncertainty for lower first-half profits – and warned of rising charges for customers. 
Publishing a Q&A with its heads of air and ocean freight, Lucas Kuehner and Peder Winther, the company notes depressed markets in both modes. 
In air freight for the first half, Panalpina's ebit was Sfr38.4m ($39m), from net forwarding revenues of Sfr1.5bn, down 28% and 2.5% year-on-year respectively. But Mr Kuehner said that the exceptionally ...
The post
Read more...
---
Trump meets with airline CEOs over Gulf subsidy accusations
Oh, to have been a fly on the wall at yesterday's airline CEO meeting with Trump and Pence. The chiefs of American, United, JetBlue, FedEx, Atlas Air and Qatar Airways met to discuss US accusations that subsidies by Qatar and the UAE are costing jobs in the US, reports Reuters. The Partnership for Open & Fair Skies, (which some have argued is anything but) is trying to squash the ambitions of tiny Air Italy, part owned ...
The post
Read more...
---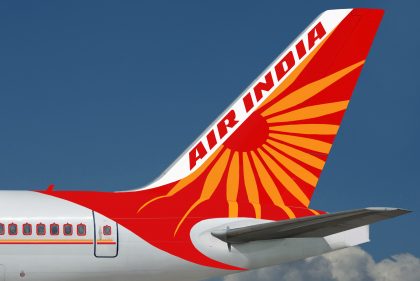 Airlines reopen routes after Pakistan ends airspace ban
Pakistan has reopened its airspace, triggering airlines to announce schedule changes. According to The Hindu, Air India has lost some R4.9bn ($71m) since the beginning of the month, due to full and then partial closure of the Pakistani airspace for overflights. The carrier said it would re-launch its Delhi–Amritsar–Birmingham route on August 15. United Airlines said in its quarterly earnings call that it would resume its daily service from Newark to Delhi and Mumbai on ...
The post
Read more...
---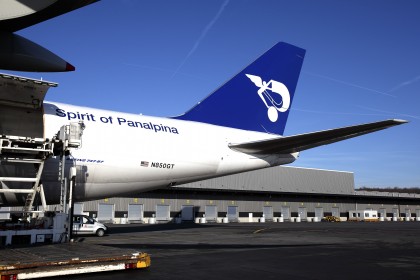 Market Insight: In a diving market, Panalpina's air freight volumes were up – how did it fill the planes?
The second quarter results of Panalpina (PAN) recorded earnings per share falling almost 24%, mainly due to appalling air freight numbers in terms of underlying profitability.
However, one metric highlighted by the Swiss 3PL – that its air freight volumes  grew by 1% vs market contraction in volumes of 5% – didn't make a lot of sense at first glance, and had one of my senior sources, Mr Flawless, insisting there ...
The post
Read more...
---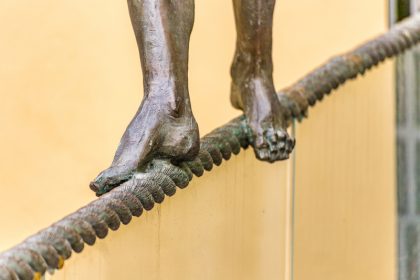 Supply chain radar: Remarkably, Kuehne + Nagel holds up ahead of a crucial week
Let's start with two charts today – but they are not from Kuehne + Nagel, the next major 3PL set to report its numbers early next week.
Here's a snapshot of Panalpina's latest release for ocean freight volumes (K+N is the market leader in this segment) in the second quarter (Q2)…
… and then below are some key ocean freight stats from the smaller of the two freight forwarders.
I have spent a fair ...
The post
Read more...
---
DHL GF: Ocean freight market update
DHL Global Forwarding's topic of the month: "The Sino–US trade dispute has hit container volumes from China to the United States and, compared to the same period last year, numbers for the first five months of 2019 show a 6.5% reduction in Chinese exports to US ports. Although China remained by far the largest origin of US containerised imports, its share has reduced from 46% in 2018 to 42% this ...
The post
Read more...
---