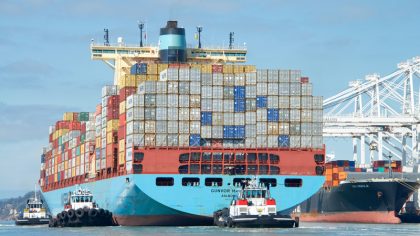 Forwarders slam Maersk: 'moving from supplier to becoming a competitor'
Major forwarders may abandon Maersk over concerns that the line's new "integrated" business and "aggressive" strategy creates conflict of interests, and that it wants to cut forwarders from its business.
DB Schenker confirmed to The Loadstar that it had lost key account status with the shipping line, but said it had already switched most of its volumes.
"In May 2020, DB Schenker removed more than 90% of the freight volume loaded at Maersk, ...
The post
Read more...
---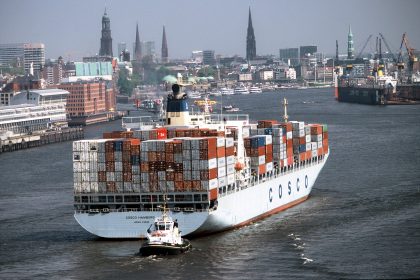 Global JIT port call system that could cut berthing delays a step closer
Hundreds of days a year of wasted shipping time caused by berthing delays could be eliminated with a new universal just-in-time (JIT) port call system.
Shipping's digital standards body, the Digital Container Shipping Association (DCSA), today published standard data definitions for the port call process, the first step in its JIT Port Call programme.
The project is focused on helping the industry digitise the information flow that happens during a vessel call ...
The post
Read more...
---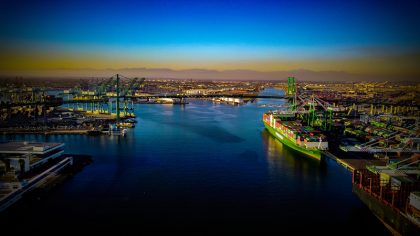 Pain for US importers appears far from over as seasonal stock pours in
Retailers are concerned about delays to their holiday merchandise, as robust import volumes are straining the US west coast gateways.
In particular, they claim, the port complex of Los Angeles and Long Beach is already struggling with lengthening transit times.
According to the Port Tracker report, published monthly by the National Retail Federation (NRF) and Hackett Associates, US container ports handled 2.1m teu of imports in August, up 9.7% month on month, ...
The post
Read more...
---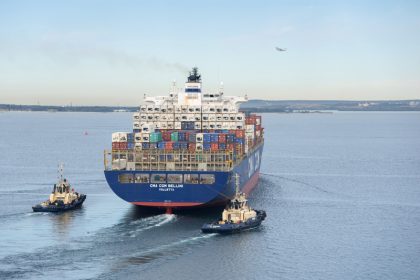 As trade rebounds in Australia, war of words erupts over surcharges
Although trade with the Far East is booming, shipping line surcharges in Australia are "spiralling out of control" – and carriers blame port congestion.
Last week, Alphaliner highlighted a significant increase in cargo demand in Australia, coinciding with the country's peak season.
"The rise is fuelled both by the Far East-Australia trade itself and by increased transhipment activity to and from other regions," according to the analyst.
It said spot rates into Melbourne ...
The post
Read more...
---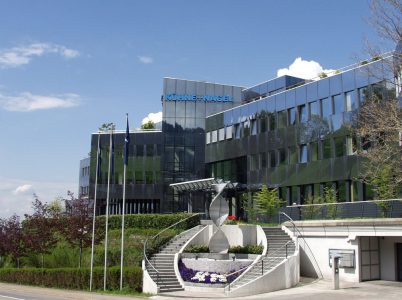 Turnover and profits down as Kuehne + Nagel struggles through the pandemic
Kuehne + Nagel today reported reduced turnover and profits for the first nine months of the year, as it struggled to limit the effects of the coronavirus pandemic.
However, it did report year-on-year ebitda growth for both the nine-month and third-quarter periods.
The latter grew from Sfr472m ($520m) in 2019 to Sfr900m this year, but group revenue for the quarter was down 4%, to just over Sfr5bn, while nine-month group revenue declined ...
The post
Read more...
---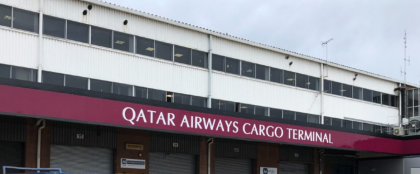 'We need to be more flexible to avoid future turmoil', says Menzies cargo chief
Varying capacity and labour, together with new flight schedules, are making it increasingly difficult for companies to manage volume flows in the 'new normal' of 2020.
It was as a result of these issues that Menzies faced "absolute turmoil" at Heathrow last month, explained executive vice president cargo Robert Fordree.
At an IATA webinar on the problems that beset the handler, Mr Fordree used the analogy of a jigsaw puzzle to explain ...
The post
Read more...
---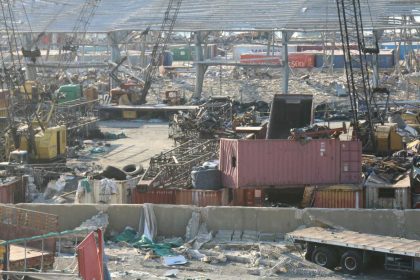 Rebuilding the port of Beirut: a competition for geopolitical influence
The race to rebuild Beirut port is on, following the devastating explosion at Lebanon's key cargo gateway this year. According to a World Bank estimate, the damage to the country's transport sector and port activities ranges between $580m and $710m, on top of reconstruction costs. Now a number of countries are positioning their flagship shipping and ports companies as key potential partners for the project – principally China, France and ...
The post
Read more...
---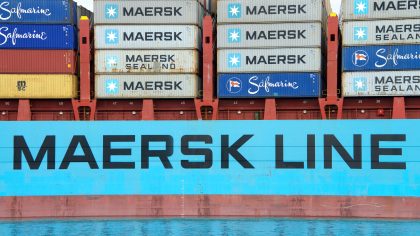 Russian intelligence accused of bringing down Maersk's IT
It has been widely assumed by many cyber security experts in the maritime industry that the 2017 NotPetya cyberattack which crippled Maersk IT systems was not directed at the shipping line itself, but an attack on the Ukrainian government, with Maersk – and TNT – suffering collateral damage. If further proof were needed that this was the case, Splash247 today reports that six Russian spies have been named by the ...
The post
Read more...
---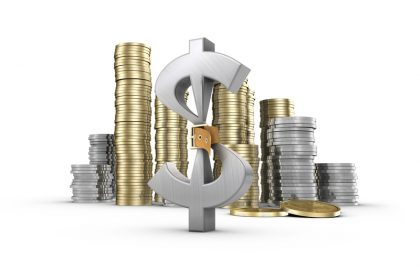 Analysis: Done kidding around – Kuehne takes a page out of DSV's book
There is no denying that quarterly trading updates are currently the lesser evil in logistics, as the vertical consolidation game is significantly more attractive than short-term performance.
Even more so with Kuehne + Nagel (K+N), a bellwether 3PL for all in air and ocean freight and, to some extent, road and contract logistics (CL).
Value 
So let's run a basic net present value calculation, and we immediately find that K+N may have nowhere ...
The post
Read more...
---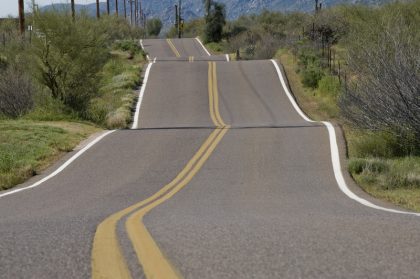 Norway's Veidekke Asfalt in transport visibility project with Shippeo
Shippeo, the European leader in real-time transportation visibility solutions, is proud to announce an innovative cooperation with Veidekke Asfalt, the largest Norwegian producer of asphalt.
Each year, Veidekke Asfalt's inbound logistics operation oversees the transportation of around 3 million tons of raw materials to Veidekke's production facilities, with another 3 million tons of finished product transported to Veidekke's asphalt paving projects as part of their outbound logistics operation.
The post
Read more...
---